JON ALBERT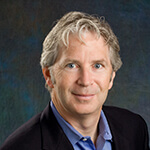 Founder and President, Jack & Jill Late Stage Cancer Foundation
2018 CNN HERO; honored as the 2010 Humanitarian of the Year, in 2011 as the Avis National Spirit recipient at Yankee Stadium; US TRAVEL's 2015 National Inspiration Award recipient, 2016 as the Tampa Bay Community HERO by the Lightning Foundation, 2017 Spirit of Humanity Award, presented by the DeBartolo Foundation, and was invited to present a TED TALK on Broadway in 2017 on the POWER OF WOW! Jon gives this presentation across the country.
Jack & Jill Late Stage Cancer Foundation was inspired by Jill and Jon Albert's real life story. Jon found himself, his wife, Jill, and their two young children Jake and Jamie facing Jill's Stage IV metastatic breast cancer. Jill and Jon realized early on in Jill's fight, the disease was not just attacking her body, but it was affecting their entire family. Jill and Jon decided they needed to treat their family along with the cancer. The Alberts knew that for their kids, strong memories of special times together would be their greatest inheritance. From this notion, JAJF was born. Jill died a week before Thanksgiving 2006.
A native of Tampa, a graduate of Vanderbilt and the University of Florida where he achieved his master's in business, Jon began his career with Frito-Lay. Jon moved to Atlanta in 1989 to establish and launch the GA operations for PageNet which grew into a wonderful success story. He then had the unique opportunity to serve as a Director for The Atlanta Committee for the Olympic Games (ACOG—-a $1.8 billion start-up). After The Olympics, Jon became President of the Builder Division of Apex Supply which was bought by The Home Depot years later.
Jamie recently graduated from UVA and now lives in Madrid; Jake recently graduated from Yale, and now lives in Seoul. Jon is blessed to have remarried Karen who has inspired him personally to Hurry Up and Live!
KERRY MCGAVIN
WOW! Experience Director, Jack & Jill Late Stage Cancer Foundation
Kerry McGavin, WOW! Experience Director
Kerry McGavin joined the Jack & Jill Late Stage Cancer Foundation as our WOW! Experience Director in 2016 after serving as a volunteer for the organization for more than two years. A graduate of Auburn University, Kerry puts her psychology degree to use everyday, working with all JAJF families, and establishing ongoing relationships with our Oncology Coalition Partners and WOW! Partners to create WOW's for our families.
When she is not planning WOW! Experiences for our JAJF families, Kerry enjoys playing tennis, traveling and staying busy with her 3 sons' busy sports schedules.
An Atlanta native, Kerry currently lives in Orlando, Florida with her husband and three sons.
LINDSEY KING
Operations Director, Jack & Jill Late Stage Cancer Foundation
Lindsey King joined the Jack & Jill Late Stage Cancer Foundation in 2008 to lead strategic development and fundraising. She has extensive experience working in various roles in the non-profit. After eight years serving as the Director of Development for JAJF, Lindsey is currently the Operations Director.
In her spare time, Lindsey enjoys traveling, being outdoors, reading and spending time with her three little ones.
An Atlanta native, Lindsey currently lives in Atlanta with her husband, daughter and two sons.
JENNIFER KANTER
WOW! Society Director, Jack & Jill Late Stage Cancer Foundation
Jennifer Kanter joined the Jack & Jill Late Stage Cancer Foundation as our WOW! Society Director in 2016. She comes to JAJF with an extensive background in sales and marketing roles with such well-known brands as Levi's, Ray Ban and Donna Karan.
Jennifer has lived and worked in Boston, New York and Connecticut but most recently has returned to her hometown, Birmingham, Alabama to be near her extended family and friends.
When not working, Jennifer can be found in the painting studio or outside on beautiful hiking trails in the great outdoors.