The first World Cancer Day began in 2000 and was founded by the Union for International Cancer Control (UICC). Since then, every year on February 4, the world recognizes the global day dedicated to raising awareness, providing education and calling for action around cancer. World Cancer Day brings together those who have been touched by cancer including patients, friends and family members of patients, researchers, doctors, nurses and cancer organizations everywhere as we take on the fight against cancer.
At Jack & Jill Late Stage Cancer Foundation, we focus on family-centric care: treating the families who have had a young parent diagnosed with cancer. Whether you join the discussion on social media, contribute to our mission or educate others, take action this #WorldCancerDay and help in creating a world without cancer.
World Cancer Day Forum 2021
Hosted by: Bayer Healthcare Pharmaceuticals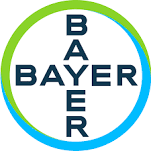 Bayer will host a panel discussion live on LinkedIn February 3, 2021 at 3 PM EST in association with WORLD CANCER DAY, bringing together relevant individuals to share their perspectives with an opportunity to directly address questions from those watching. This will be a worldwide live streaming broadcast moderated by JAJF founder, Jon Albert with a focus on the side of cancer people don't always see or talk about.
Join #StartAConversation: The importance of mental health for holistic cancer care and engage with a diverse group of panelists to get your questions answered from a patient, loved one or medical perspective.
Event Details
LinkedIn LIVE
February 3, 2021
3 PM EST
Cancer Touches
everyone
JAJF helps families to create lasting and inheritable memories that can only be measured by the families themselves.
From the
heart
Meet our family circle, the families who have been prescribed smiles, joy and fun family memories. These moments are the best gift—and medicine—leaving families with cherished memories to inherit.
Our Family Circle
Make an
impact
Our Supporters appreciate cancer does not just strike the Mom or Dad; it strikes their children as well.
Donate